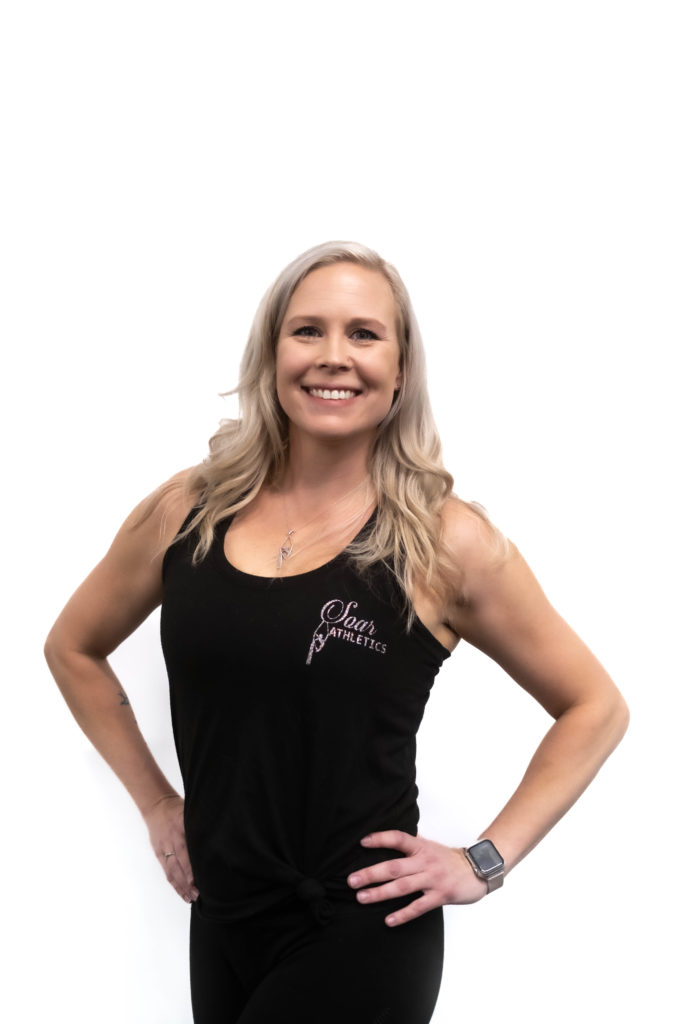 Denise Teaches: Silks, Lyra, Hammock, Aerial Yoga certified NASM youth personal training certified. Throughout the years she has worked for a large entertainment company called Anti-Gravity; performing at corporate events, private parties, and special events traveling as far as the Bahamas. She spent time performing aerial at Universal Studios Orlando and Seaworld and Pirates Dinner Show on I-Drive. She began her family and shifted her focus on teaching and obtaining her Aerial Yoga certification. She has been teaching aerial yoga for three years now and continuing her certifications.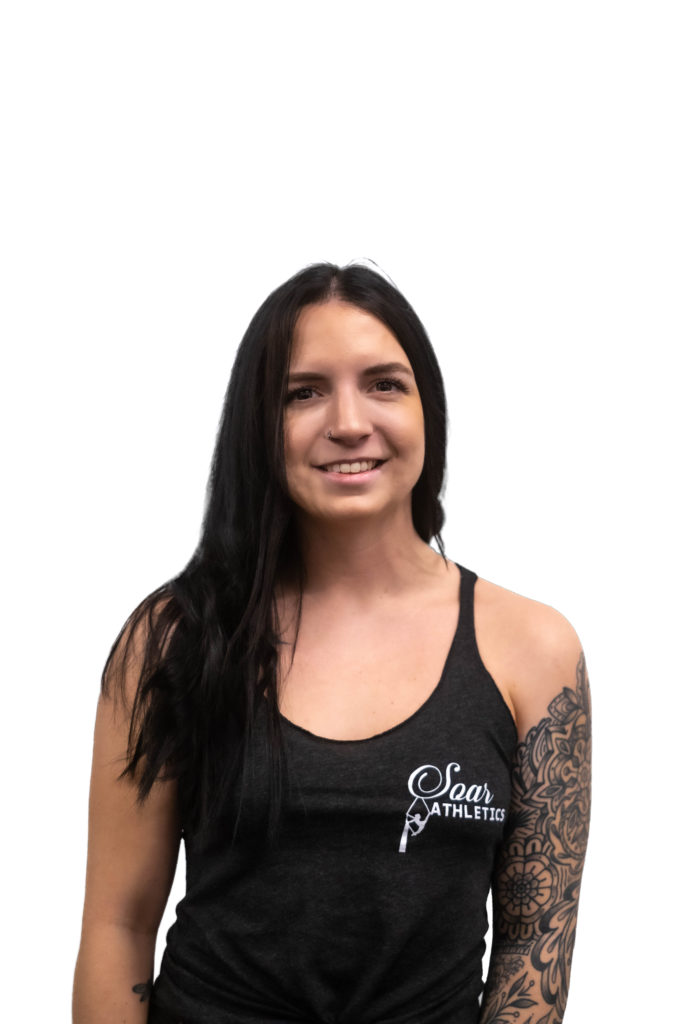 Coach Jess has been teaching silks at Soar Athletics for 2 years. She has a background in ballet and contemporary dance. She spent 4 years training and performing with the Maria Erico Contemporary Dance Company. She found her love for aerial, and has since worked with companies such has Circo Invictus and JDV Circus Arts. Coach Jess is also a certified Aerial Yoga teacher and is continuing to further her certifications.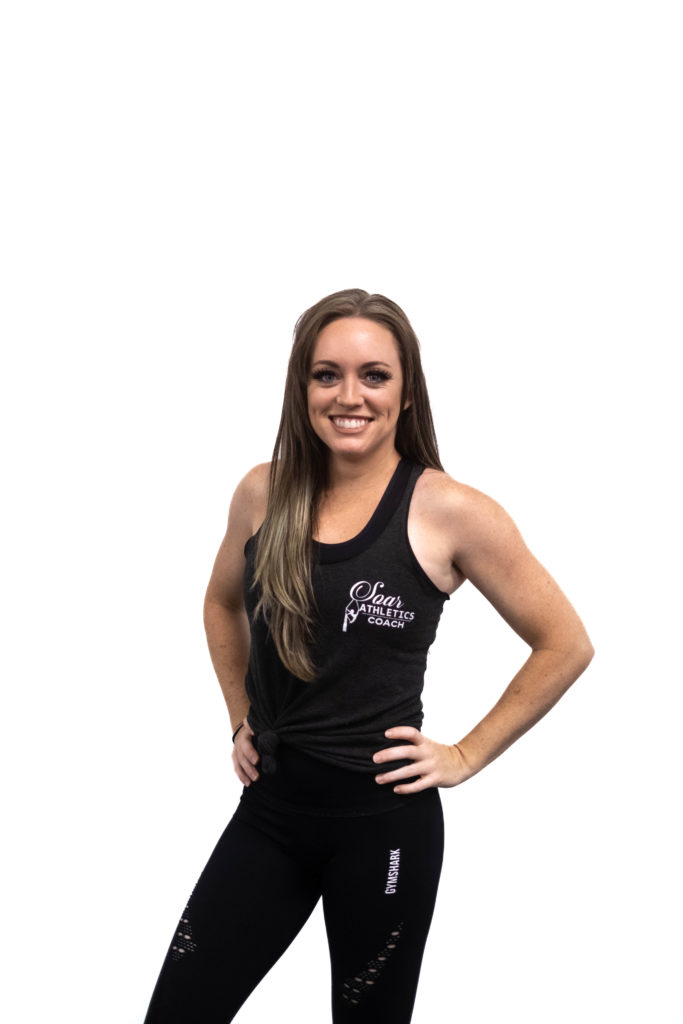 McKenna is a performing circus artist located in central Florida. She has a passion for the aerial arts and loves to train on different apparatuses such as Lyra, silks, hammock, trapeze, rope, and more. McKenna started her circus journey performing Partner Acrobatics. Now she loves learning and expanding her repertoire into new acts/arts such as chair stacking.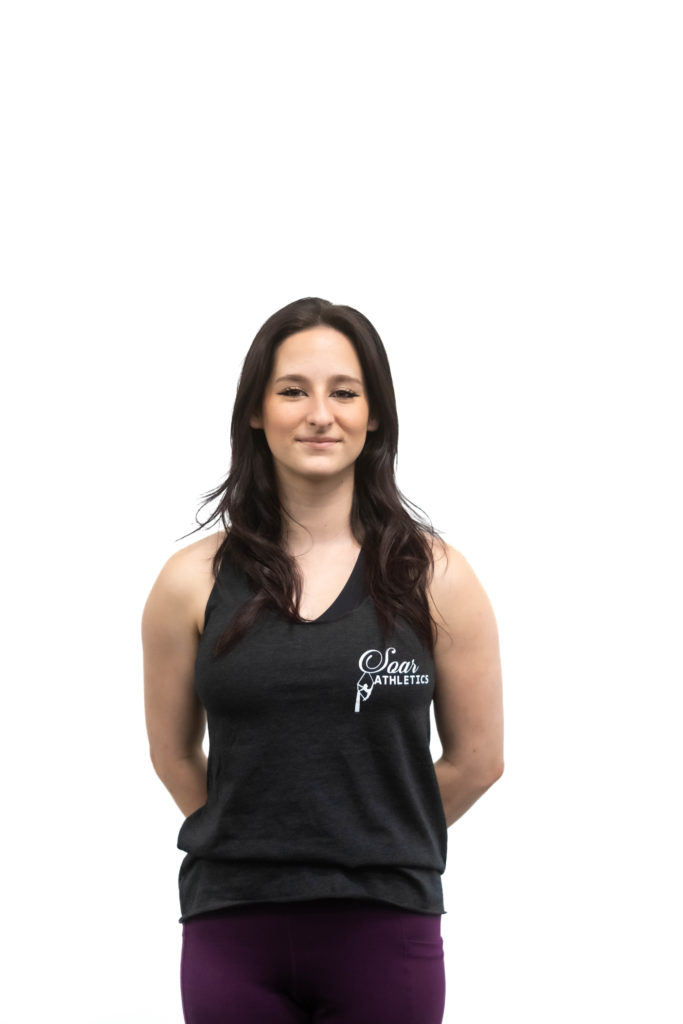 Melaina has been training aerial arts since 2013. She has performed multiple times including Orlando Fringe "Le Cirque Nuit", Mural of the Arts Festival, the musical Pippin and many more. Melaina has been training under the direction of Csaba Szilagyi (former Ringling Bros performer and current performer at Indiana Jones Epic Stunt Spectacular and WeFlip) and Ana Cuellar (former head silks performer at Cirque Du Soliel "La Nouba") Melaina is well rounded in all aspects of aerial specializing in silks, trapeze, lyra, and acro. She looks forward to sharing her knowledge with passionate students that want to learn.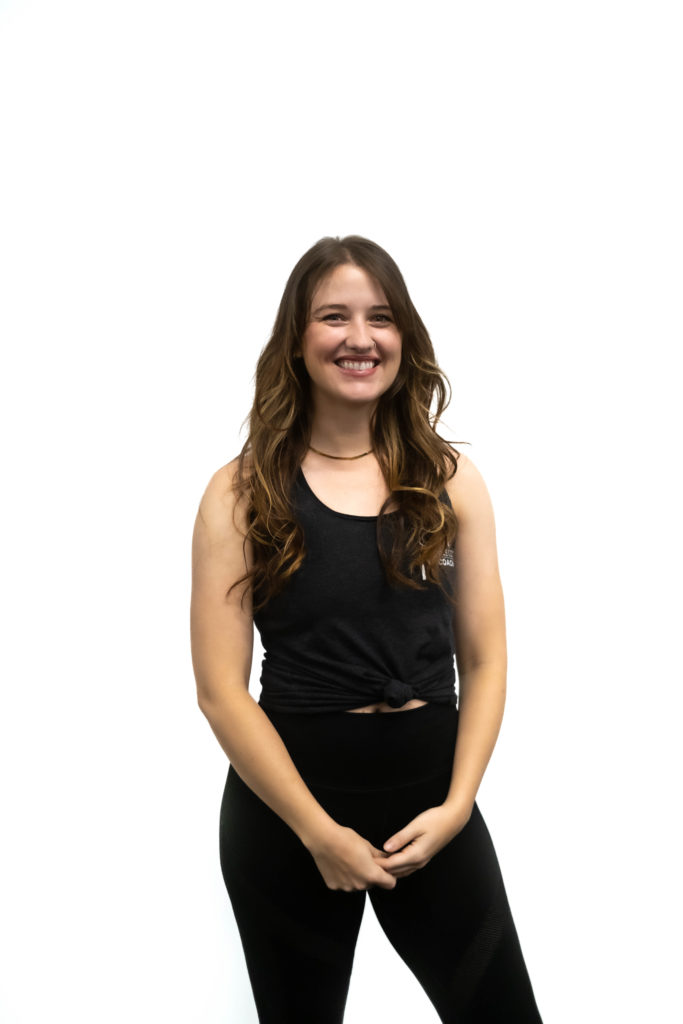 Coach Tabi joined Soar Athletics program in 2017. She began performing professionally in 2019. She specializes in fabric apparatuses and has worked for companies such Circo Invictous, WeFlip Ent., and JDV Circus Arts.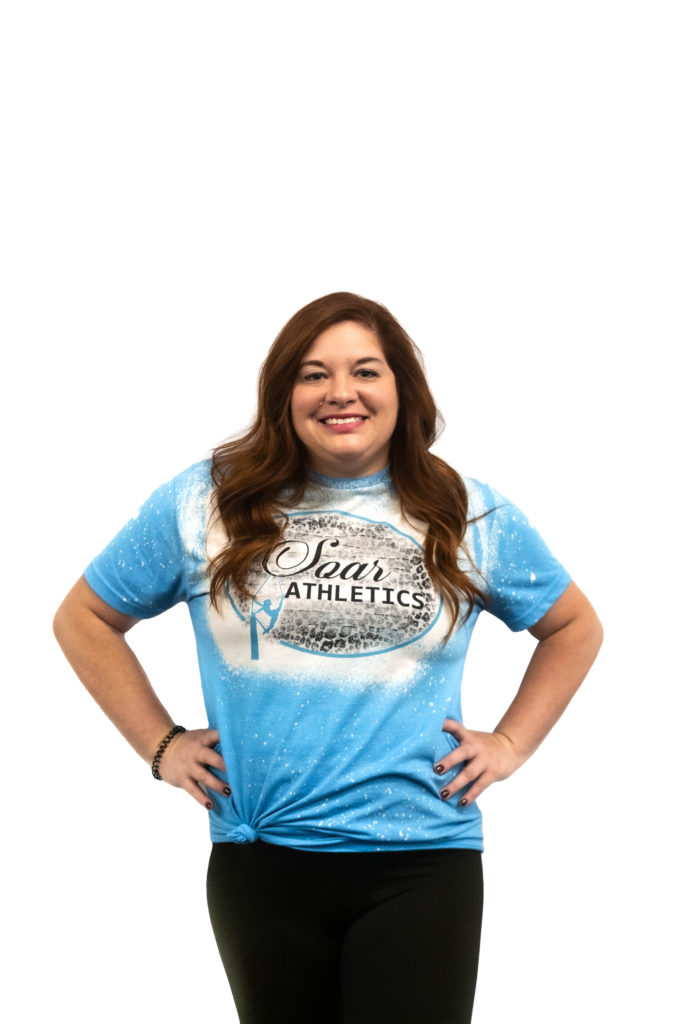 I have 20+ years coaching gymnastics and All-Star cheerleading.
My love for the sport started at age 8 while cheering for my Elementary school. I cheered all through school and also cheered for an All-Star gym while in Jr/Sr High.
At 17 I started coaching gymnastics for kids ages 2-18 recreationally at a local gym. I went to college, cheered for my D2 program, and traveled around the US working for ELITE teaching summer gymnastic camps & choreography.
In 2013 I joined as a cheer/gymnastic instructor for a brand new All-Star program in Pennsylvania. The teams won numerous titles and traveled to Nationals where they placed 2nd at the D2 SUMMIT in Disney.
In 2016 my family packed up and moved to Florida. My daughters cheered for TopGun & I became a spectator. I knew that wouldn't last long with my love for the sport. Reese and Harper eventually moved on from cheerleading and wanted to try something new.
We found Soar Athletics & my girls fell in love with the sport. Harper is currently on the performance team & Reese drops in every now and again to learn something new.
I am very good with the younger kids and I love to joke and laugh with them while teaching the basics. I love to see kids gain confidence, new skills, and "come out of their shell". Tough love is important, they learn to work hard as well as respect their coaches and peers.