https://www.youtube.com/watch?v=sbLMjw42n-o
Aerial Arts Studio, Located in Eustis Florida
Welcome to Soar Athletics! We strive to create an environment that is supportive and encouraging to students of all levels. Our program boasts a growing variety of aerial instruction on apparatuses such as silks, lyra, hammock, and adult aerial yoga. Regardless of your skill level or experience, we have a spot for you!
Winter Wonderland Showcase
Join us in our annual winter showcase where our students perform their routines of skills, strength and flexibility! This is a show you don't want to miss! Click on the "Buy Tickets Here" button to purchase your tickets!
Mount Dora Music Hall
520 N Baker St, Mt Dora, FL 32757
Sun Dec 3, 2023
3-4PM & 5-6PM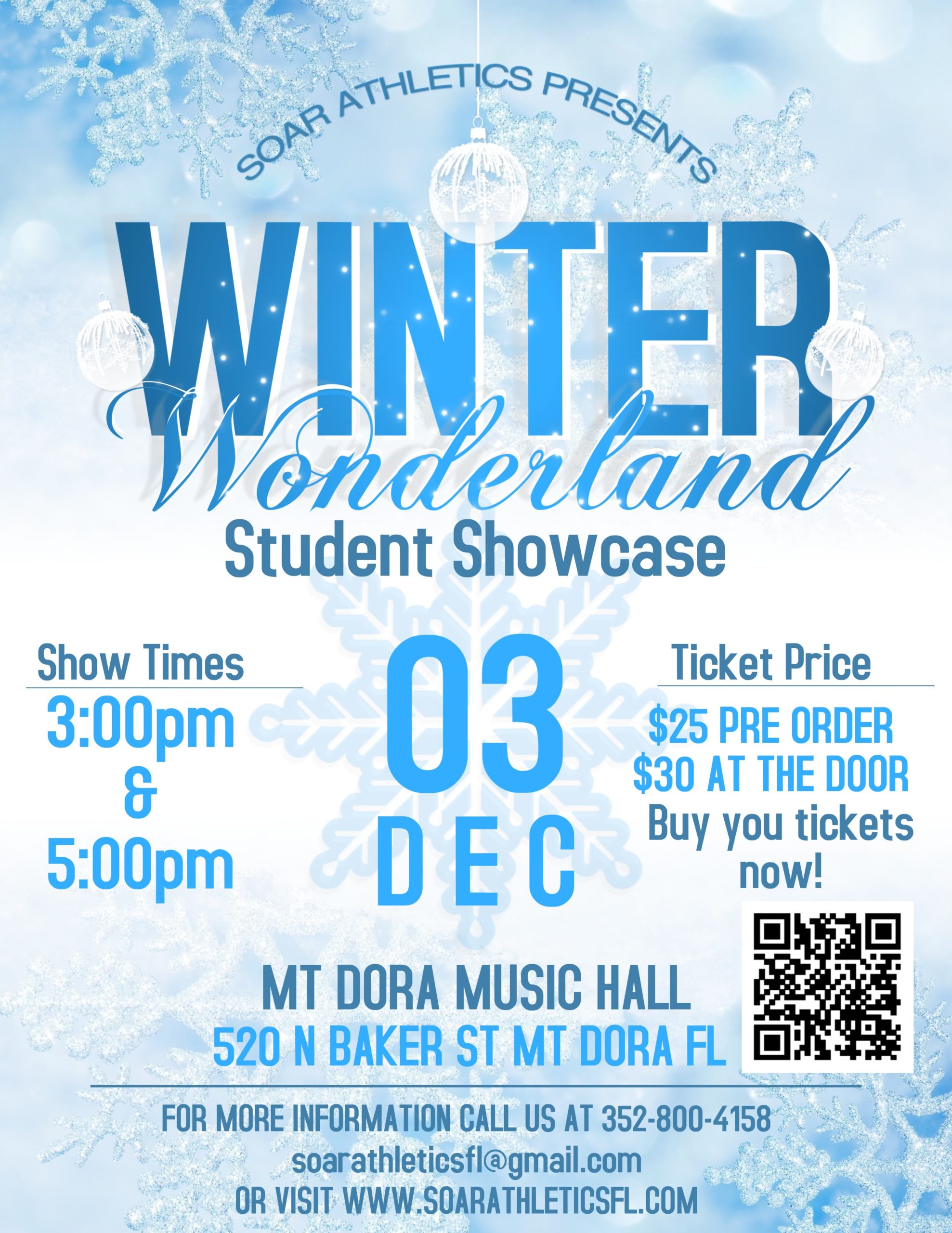 Classes
Soar Athletics Offers Classes For Silks, Lyra, Hammock, And Adult Aerial Yoga.
Events
Soar Athletics Offers To Host Events. Add Something Extra To Your Special Event With An Aerial Display.
Coaches
We Hire Coaches That Have Hours & Hours Of Training In Their Speciality. You Get Only The Best Coaching At Soar Athletics!
Facility
Soar Athletics Is Growing Fast & Constantly Improving, We Have A Facility With Plenty Of Silks Available For Students!
https://www.youtube.com/watch?v=sbLMjw42n-o
See What People Are Saying About Soar Athletics!
We love 💕 Soar Athletics . It has become a second family for us. It is so much fun getting fit while feeling like a kid again. I recommend it to anyone that wants to learn a new skill. This place is the absolute best. The coaches are relaxed and knowledgeable. They can teach kids and adults with ease.

Stefanie Ryan


June 8, 2020

My daughter started with Aerial Silks in July 2018 and just started Lyra two weeks ago. I have watched her overcome fears and build such incredible confidence. Denise and team are encouraging, disciplined, helpful, and so much fun. I am so thankful for this program!!

Angela Mongiovi


September 18, 2019

I honestly do not think 5 Stars is enough to explain how AMAZING Soar Athletics actually is. From the moment you walk in, to take your first class, you can feel the love that surrounds this wonderful establishment. Each coach makes it their personal goal to know each child/adult and make sure that that child/adult grows to their own potential, not a set standard. Denise (owner) is beyond a dream. Her passion for the art of the sport could not be more obvious. So in short.. YES! You and your child (boy or girl) will LOVE the classes offered at Soar. I have an 11yo boy and 9 yo girl that would literally live at the studio to take Silks 24-7, if possible. YES! It's out of your comfort zone to try something new but isn't that what this life's all about?? YES! You will be amazed at what the body can do when taught the correct skills and appropriate form. YES. YOU. WILL. LOVE. IT.

Nickie Nelson Fleming


March 26, 2020

I've known Denise for 25+ years and she's always been and continues to be such a class act and remarkable human being. She brings out the best in those around her for simply being herself. This then extends to her students. They are all bettering themselves just by being influenced and encouraged by her. Soar Athletics is a one of a kind facility and program. The coaches are all positive, encouraging, disciplined, and motivated. They bring out the best and strive for the best in themselves and their students. I highly recommend Soar Athletics for anyone looking for a fun and unique physical activity.

Crystal Lynn Myers


August 10, 2020
Soar Athletics In Style Magazine
Read the article written about Soar Athletics in the Lake & Sumter Style Magazine.
Read Article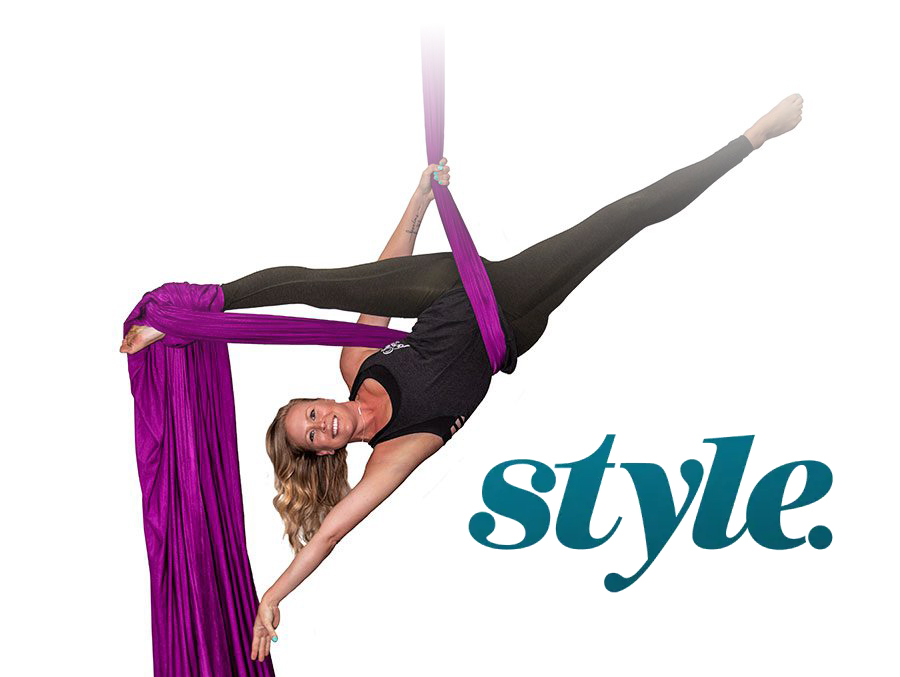 Soar Athletics In The News
Take a look at the articles and video from Spectrum News 13 about Soar Athletics.
Read & Watch